Usluge putovanja
Usluge putovanja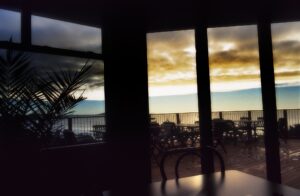 Dobar dan. Želim vam da vas sadržaj ove stranice zatekne u dobrom zdravlju i sreći.
Trip.com usluge: HOTELS, FLIGHTS, TRAINS, BEST BEACH DESTINATIONS, Cars rental, tours & tickets, attractions, deals and rewards
Ukucajte gde se nalazite i gde želite da putujete:
Kada su putovanja u pitanju mnogo toga trebamo imati na umu. Svaki čovek ima određene navike i sklonosti. Iz tog razloga, nekom čoveku će biti bitno čime putuje. Drugome će biti bitno gde putuje. Nekom trećem će biti bitno gde će odsesti. A četvrtom će biti bitno koliko šta košta i može li jeftinije.
Postoje mnoge aplikacije na internetu koje daju opsežne i raznovrsne informacije. Jedna od tih aplikacija se nalazi na adresi Trip.com, (isprobajte pretraživač) gde možete pronaći sve što vas interesuje u datom trenutku i to na bilo kome mestu u svetu.
Ovde možete pronaći podatke o najbližim hotelima, apartmanima i sobama bilo gde da se nađete u svetu, i to sa opcijom da uporedite cene, kvalitet i dostupnost. Preko ovog portala imate mogućnost rezervacije i kupovine avionskih karata kao i usluge rent-a car. Samo da napomenem da se ovde nalaze ponude najboljih svetskih turističkih provajdera kao što su Booking.com ili Expedia.com…
Ako vam Trip.com nije zadovoljio apetit, postoji još jedan websajt koji ima ponude koje drugi nemaju. Nalazi se na adresi http://www.hotelscombined.com/?a_aid=237044