Self- Help: The Understanding of Life
Self- Help: The Understanding of Life
"Self-Help: The Understanding of Life"
Modern life philosophies. Practical ways for reaching happiness and freedom. Most important questions and answers. Real knowledge.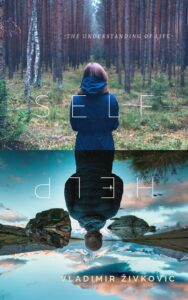 Buy ebook or paperback on Amazon.com
Buy ebook on Smashwords
Buy ebook on Payhip
Description:
"SELF- HELP: The Understanding of Life" is another insightful reading from Vladimir Zivkovic, the author of books "Modern Relationships" and "The Book about Divine-Self". How to improve your low self-esteem? Where all these modern life problems stem from? How to overcome them and stay on the right path in this crazy world? Further on, it reflects on the issues of the modern man with Self, God, morality, and authorities. The author offers real-life examples to help readers answer these currently burning questions and regain their lost spirituality and confidence.
The author mainly talks about our attitude to everyday life and shortcomings of the modern life philosophies which have separated man from its true nature and purpose. The main goal of being happy has turned into great confusion of various teachings and into pure hedonism and an egotistic striving for some kind of success and fame or just to simply pleasure and indulge oneself and one's appetites for worldly pleasures. In this book, is presented a positive spiritual discipline that is free from ego and that will aid a reader to keep one's mind open for the important questions in life.
Eventually, it turns out that we look for happiness in the wrong places all the time – the main goal of being happy is not focused on ego, but on making others happy most of the times. Our transient time and memory are another reason to make us question our ways in the world and what we really want to focus on in our lives. Keep in mind that everything that is worthy will not come easily. The change starts with you and it takes lots of work. We should just stop rushing towards materialism and continue moving on at a steady pace towards our true nature and purpose.
Get Vladimir's free and paid eBooks and paperbacks on your favorite site: