DUHOVNOST U DOBA KORONE
DUHOVNOST U DOBA KORONE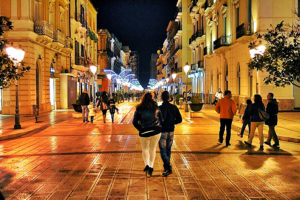 Kada se virus korona pojavio u svetu niko nije bio spreman za tako nešto.
Šta to znači?
Svako se snalazio kako zna i ume. Svaki čovek, svaki grad, svaka država.
Ipak, ne možemo reći da se ljudi nisu uplašili. Strah je opravdan jer je i realan. Mnogi ljudi umiru od ovog neugodnog virusa. Svako gleda da se zaštiti kako može. Postoje mnoge vakcine za koje se dobrotvorni učinak zapravo i ne zna.
Nauka još uvek ne priznaje Boga kao jedinog apsolutnog vladara u Kosmosu. Kod Boga nečega ima ili nema. Ili je 100% ili 0%. Kod nauke procenti igraju glavnu ulogu. Zato se neuki ljudi smeju izjavi da onaj koji je umro od korona virusa za njega je verovatnoća smrti bila 100% a ne 2 ili 3%. To je zato što ne veruju u Boga i NJegovu pravdu.
Kažu da kondomi štite svega 97% od neželjene trudnoće. To znači da ako 30 puta upotrebiš kondom za seks, isto ti je kao da si ispalio metak. Zato danas ima mnogo promiskuiteta, žene puno abortiraju i društvo je nesrećno već u mladim godinama. Potresne štete uništavaju celokupnu populaciju.
Tako da ništa čudno da je korona pokucala na vrata celokupnog čovečanstva. NJen glavni zadatak je da nauči ljude: -Srca neka su blizu, tela neka su daleko.
Ipak, šta ljudi danas rade?
Oni pokušavaju da pobede koronu da bi nastavili isto da žive. Da idu na žurke. Da žive promiskuitetno. Da skitaju i dangube.
Vladajući žele da se još više obogate i upravljaju ljudima i da unište životnu sredinu. Hoće li poneti sa sobom to bogatstvo na samrti? Kao da se ponovo neće roditi i živeti u sopstvenim govnima koja su sami napravili. Tada će misliti kako su neka prošla pokolenja napravila štetu.
Trebalo bi biti jasno da ako se ovakva bolest pojavila tada nema govora o povratku na stari način života. Trebalo bi biti jasno da je korona poslednje Božije oruđe koje te uči da bi trebao da se posvetiš moralu i sreći, a ne destruktivnosti.
Upravo tako. Život bez dostojanstva i morala je život boli i nesreće. LJudi koji odabiru uživanje kao jedini izlaz u stvarnosti biraju bolest i nesreću.
Vera u Boga i moralan život su jedini lek. Drugi lek ne postoji.
(nastaviće se…)
Vladimir on AMAZON.com
Download Vladimir's books on Smashwords:
Preuzmi Vladimirove knjige na Smashwords (ZA BALKAN SAVETUJEM KUPOVINU ELEKTRONSKIH KNJIGA NA SMASHWORDS, NAJPOUZDANIJI SU):
Vladimir on AMAZON.com
Get Vladimir's free and paid eBooks and paperbacks on your favorite site: